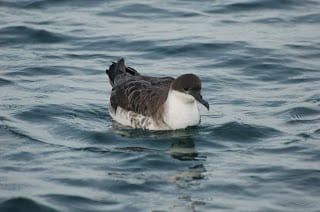 Hello everyone, it's Danielle with Quoddy Link Marine back from a great day on the water. We had NO fog and calm seas and lots of whales. Our morning trip took us off Campobello Island with 5-6 finback whales. We also stopped with some seals on the reefs surrounding Casco Bay Island and we saw a grey seal with a freeze branding mark (see photo below). Researchers will brand seals to permanently ID them so they can get a better understanding of the population dynamics. I've contacted seal researchers at DFO in hopes of determining where this male grey seal has travelled from.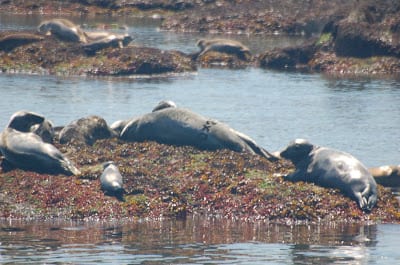 Below is a photo taken this morning of 3 finback whales travelling side-by-side just off the entrance to Head Harbour Passage. You can see the blow of the whale on the right, which can reach 20 feet in the air and is easily identifiable as a finback blow because of its height and shape.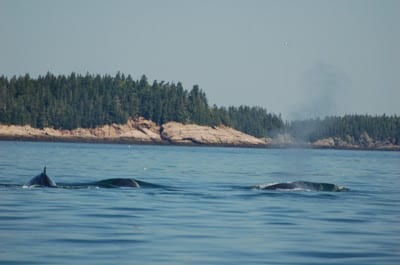 Our afternoon and evening trip took us offshore in search of humpback whales. With the help of Matt on our Scout Boat we found 2 humpbacks, Hobo and Cork (a 5 year old female). On both departures we were able to spend some time with finback whales as well.
This is Cork, a 5 year old female humpback whale we have been watching sine 2003.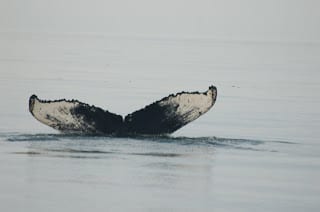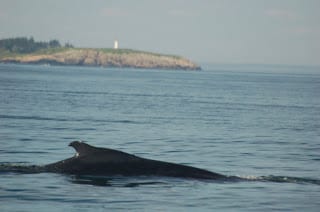 This is Hobo, a humpback we have been seeing since 2004.
Thanks for taking the time to check in with us, we can only hope Mother Nature is good to us again tomorrow with both the whales and the weather.