Today was a great day with finback whales. On both our 10:00 am and 2:00 pm departure we spent time with finback whales, the second largest animal in the world. On our morning departure we also had a pair of minke whales traveling together, a rare sight. Below you can see the Island Link, our power cruiser out on a chartered whale watch, with a finback whale.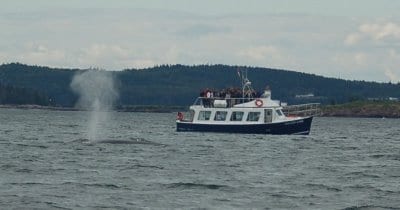 While on a chartered trip over to Campobello Island we were treated to a rare sight of a breaching minke whale. You can clearly see the white bands on the pectoral flippers.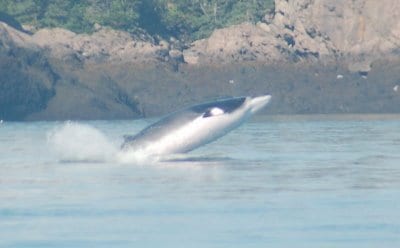 I will keep you posted on our sightings tomorrow, thanks for checking in.