Hello there, it's Danielle from Quoddy Link Marine. We had a great day today,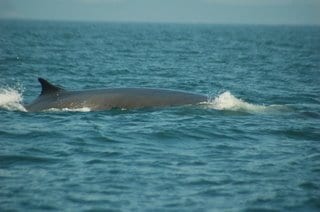 finally a day with less fog and we got to see finback whales, and not too far from Bliss Island, only about 10 miles from St. Andrews. I have sent my photos to Allied Whale in Bar Harbour so they can try and identify the individual finback whales.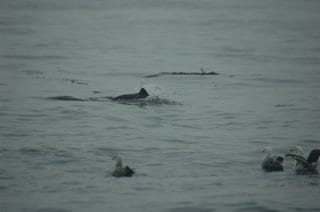 Yesterday we were in the islands with minke whales, 3 great trips. On our evening trip there was a lot of activity in Head Harbour Passage, hundreds of gulls and plenty of porpoise all actively feeding in herring. Here you can see a harbour porpoise with it's triangular-shaped dorsal fin. They are incredibly difficult to photograph because of their speed and unpredictability.
The forecast is good for tomorrow, I'll keep you posted on our sightings. Thanks for reading.